Care and attention to production
up to the bottling and sale of the wine.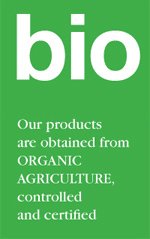 The Quaquarini Francesco farm has obtained the organic farming certificate from the certification body Bios. An ethical and conscious choice: choosing organic means embracing and promoting a sustainable lifestyle, for oneself and for others, with a view to a better future for everyone. It uses organic fertilizers of plant and / or animal origin, supports biodiversity, does not use technical means of chemical synthesis, rejects genetically modified organisms, supports scientific research using technology to guarantee high quality standards of its wines. It also safeguards and respects the rural landscape and guarantees the consumer a variety of excellent wines of high quality, free of chemical residues, sustainable and good for our health.
Today the company covers 50 hectares of vineyards, located in the first hilly area at an altitude between 200 and 300 meters above sea level.
It is also called "band of the vine". An area among the most suitable for the production of wine. The Quaquarini vineyards are located along the 45th parallel, the latitude of wine, the same as Bordeaux and Oregon, an ideal place to grow grapes which thus enjoys a congenial microclimate, the first area in Italy for the production of Pinot Black used as a base for sparkling wines.
Recipes, events and promotions